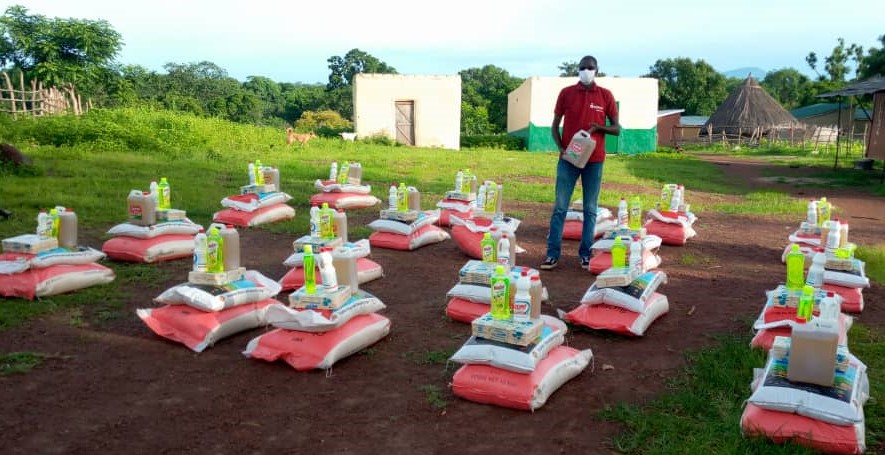 Dakar, SENEGAL – Nutrition International is providing support to the Government of Senegal as it responds to the COVID-19 pandemic. Through the Projet intégré de nutrition dans les régions de Kolda et de Kédougou (PINKK), Nutrition International is distributing hygiene kit and foodstuffs to vulnerable households in the Kédougou and Kolda regions.
COVID-19 has greatly impacted the two regions, which have some of the highest poverty rates in the nation. Restriction measures to curb the spread of the virus have led to market closures in rural areas, and limited movement of the population. As a result, most rural households are unable to sell or purchase agricultural produce. School closures have also limited children's access to nutritious meals.
PINKK worked with administrative and local authorities to identify vulnerable households in the communities. Those households then received packages that included critical hygiene products, such as soap, detergent and bleach, and food staples, including rice, oil and peas. The first phase of distribution reached 2,100 households. In the second phase, an additional 5,040 households in both regions will receive the hygiene kits and food items.
Launched in April 2016, PINKK is funded by the Government of Canada and is a collaborative effort between Nutrition International, World Vision Senegal, World Vision Canada, Développement international Desjardins and the Government of Senegal's Cellule de Lutte contre la Malnutrition (CLM). The project has used a multifaceted approach to improve the nutritional health and food security for 5,600 households in Kolda and Kédougou.