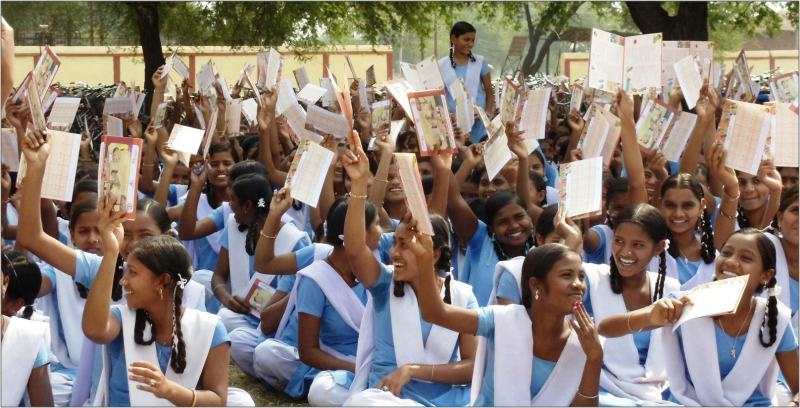 Putting women and girls back in the game
Check against delivery
Hi, I am Joel Spicer and I'm the President of the Micronutrient Initiative, a global nutrition organization with its headquarters right here in Canada.
I'm happy to be here with all of you at this Girl Power in Play Summit; though I have to say when I look at the powerful roster of speakers, I feel inspired, humbled and –  quite literally – like the odd man out.
One of only a few men in a sea of powerful women.
But that's okay – because it also makes me feel at home. There are four women in my life who have shaped me and continue to shape me and make me a better person:
my mother, who is a teacher who raised me by herself in a spirit of openness and curiosity about the world;
my grandmother, who was a strong force in my life and who won the Order of Canada because she was constantly creating good in the community around her;
my wife, who is one of the strongest people I know and my companion on the grand adventure; and
my three-year-old daughter, whose trust in me, whose innocence, and potential are vitamins for my spirit that protect me from becoming cynical about the world, and help me to keep my sense of optimism and hope about the future.
With the exception of my grandfather, the majority of my champions have been women.
They inspire me to want a better world, and I know we all want a better world. In part that's why we're here today.  We are also here because we know we can't achieve that better world unless we level the playing field – in every possible way – for girls and women globally.
Given the theme of this conference and my role as the head of a nutrition organization, you may think that I'm here to talk about the importance of nutrition for athletic performance.
Well, I should get my plug in: yes, good nutrition is essential to good performance.
Good nutrition goes hand in hand with physical training for athletes. When we succeed, we point to our diet as providing the right fuel for the job. When we don't meet our goals and wonder what went wrong, diet is often a part of the problem.  We "hit the wall."
Now imagine for a minute that this doesn't only relate to sports. Imagine if you couldn't engage properly with basic everyday activities because of poor nutrition.
Imagine if earning, learning, and even playing were a struggle – a world where you "hit the wall" every day and malnutrition keeps you stuck on the sidelines of life, not only sports.
This is the reality for billions of people around the world.
Consider this:
Every night, 300 million children – girls and boys – go to bed hungry.
More than 160 million children are stunted. They are short for their age – but it goes far beyond just what's visible – their immune systems and brain development may suffer as well.
A child who is stunted may never learn, nor earn, as much as they could-have if properly nourished early in life.
Stunting is code for lost potential, and the damage can be irreversible.
Women and young girls are particularly vulnerable to malnutrition. That's because in a world where more than a billion people live in extreme poverty, women are too often relegated to the bottom rungs of the economic ladder, where poverty and malnutrition connect.
Here is just one example of how this manifests:
Iron deficiency is the most widespread nutritional deficiency in the world.
Women and adolescent girls are particularly affected, with more than 500 million of them iron deficient to the point of being anaemic. These women may face constant, debilitating exhaustion. They may struggle to get through school or work, do daily chores or care for children.
If they become pregnant, they are at higher risk of facing serious consequences, or even dying, in childbirth – and their children are more likely to be born smaller, already a few paces behind before they've even taken their first few breaths – let alone steps.
The fight against poverty can never be won while entire generations are malnourished, stunted, and with their development potential impaired because they don't have access to good nutrition.
These children are our future innovators, leaders, activists, artists and athletes.
They are the Graca Machels, the Malalas and Christine Sinclairs of tomorrow. We need them as much as they need all of us – because without their full potential – we all lose.
Malnutrition is taking too many girls out of the game before they even have a chance to play and that's not fair, and we can change that.
I'm optimistic because we know that one way we can break the cycle is to prioritize programs that target adolescent girls.  What's more – we know that to reach them we need to go beyond the health system – to where girls learn, work and play.
Here's an example that inspires me:
In Chhattisgarh, India – Nikhat Praveen has been reaching out to her friends and neighbours as a nutrition peer mentor. She herself was part of a weekly iron and folic acid supplementation program at her school and saw that it increased her energy levels – and made her feel stronger.
She knew that some of the girls she grew up with had stopped going to school but could probably benefit, too. So, Nikhat visited these young women at their homes and helped them understand the benefits of taking weekly iron supplements.  It's an initiative that's proven so successful, the state government itself is scaling it up.
This effort was initiated through schools, but a similar one might reach young girls through sport. Sport provides so many opportunities and possibilities.
That's because girls' ability in sport not only improves when they have access to better nutrition, but sport itself can be used as a platform for reaching girls with better nutrition activities.
Agencies like MI and many others represented here are working to ensure girls like Nikhat have access to the services they need to break the cycle of malnutrition that holds generations of women back from enjoying full lives – lives that could also include all the benefits that flow from participating in sports.
Just like our national women's soccer teams have nutrition staff to make sure the players are getting the fuel they need, we're there in the background working with governments and partners to improve the health of girls so sport becomes a possibility.
I'm really happy to have the opportunity to make the case for investing in nutrition globally as a way to level the playing field – in every possible way – for girls and women around the world.
At MI, we are proud and honoured to be a part of this effort and to welcome you to Canada.
We're also proud to be working with Women Deliver – an organization that must be acknowledged for its inspired and remarkable leadership.
I started out talking about the women who shaped my life, and I'll end by circling back to the girl whose life I get to help shape – my daughter, Kate.  Kate is unique, talented, and special – and in that she is no different from any other little girl anywhere in the world.
So let's keep putting our voices together and raising those voices to make sure that every girl in the world has the opportunity she needs to lead a healthy life, to thrive in school, and in sports.
Because that's what needs to happen – if we truly want to change the world.
Thank you!
This speech is only available in English.